Have you tried commercially baked gluten free bread that tastes like cardboard? We know you have.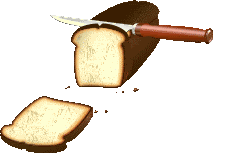 When my Doodle went gluten free, none of my family were the consummate bakers. Sure we made biscuits occasionally or even the Southern staple of cornbread - But we weren't in the habit of baking our own sandwich breads. We bought Ener-G Tapioca because we read it was a favorite of some kids. How this rumour came to pass we will never know because our child decided she'd rather go bread free than to eat that.
Luckily, the gluten free commercial bread offerings are like the old Virginia Slims commercial - "We've come a long way baby" - Because then came Udi's and Katz.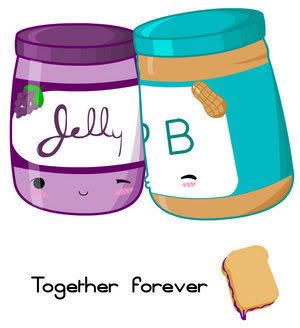 Udi's
has been critically hailed by the gluten free community and for a small bakery out of Denver, Colorado they aren't doing half bad in taking the gluten free market by storm. The first gluten free bread I have had which required NO toasting or microwaving in order to make it palatable.
They are now available locally through Healthy Home Market, Earthfare, & A&S Natural Health Store. Their product offerings include two sandwich bread types which will make you think you are eating gluten bread again complete with airholes and chewiness:
Udi's Gluten Free White Sandwich Bread
is their best selling product and not one gluten free child I know has complained about it tasting gluten free. The week we found this option, our Doodle ate PBJ's all week long. The poor dear had just about given up on them as she couldn't stand crumbly gluten free bread.
Udi's Gluten Free Whole Grain Sandwich Bread
is the more wholesome of the two choices. Made with flax seed, brown rice flour, and teff flour, this bread is packed with nutrition and tastes better than some of the gluten versions on the market.
Katz Kosher Gluten Free Bakery
is based out of New York and gives those who are living gluten free and also eat kosher some wonderful options. We do not eat kosher per se, but were amazed at the delicious options in bread they have come up with.
The Challah bread we found to be incredible as French Toast. The Whole Grain bread is high in protein and not only holds together but is punched with nutrients and keeps you feeling full.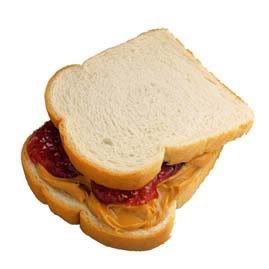 So get ready for picnics again with sandwiches in tow - PBJ and all:-)